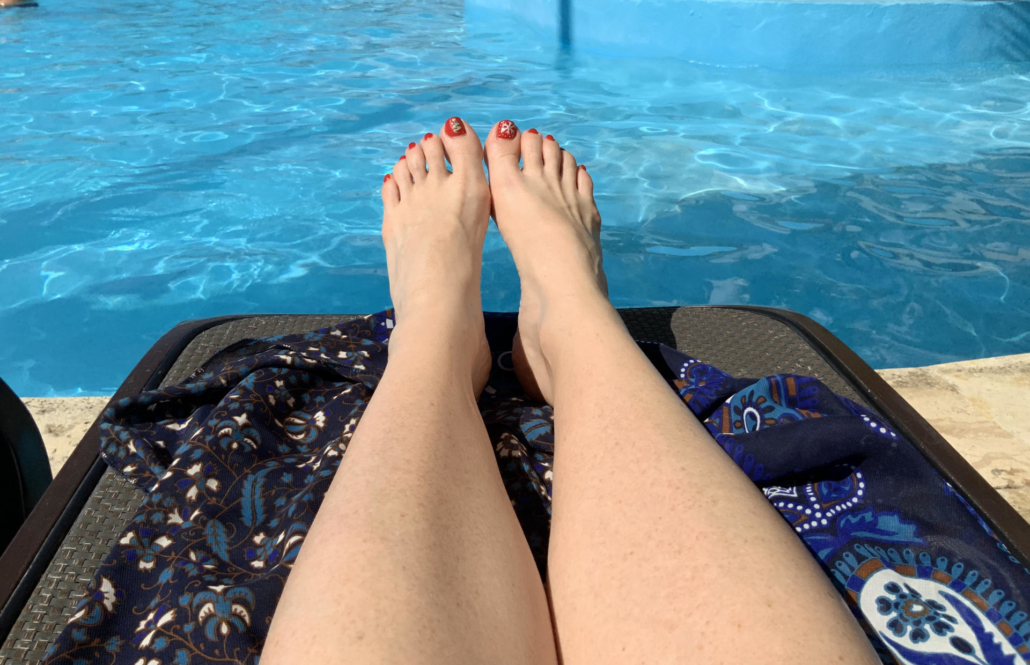 A confession: I'm currently typing this while sitting poolside in the Dominican, but I will "clock in" every day I'm away from my office. That's right, my iPhone will be by my side and ready for action whenever I call upon my trusty sidekick. The iPad is also comfortably stowed in my beach bag next to my chair and will come to life should the moment present itself. Now hear me out on this before you start to lecture me…no one in the family will be neglected during the vacation. Our home and holiday schedule are bursting with yuletide gatherings and fun. I will also engage in some selfcare while I take in the holiday lights and goodies, doing the types of things that recharge my body, mind, and soul. That said, I understand that the work-related choices I make during my time away from the office impact what I return to when I swipe back into the office in the New Year. Accepting the urgent calls or texts and replying to emails, will keep me sane as I sip my "adult beverages" and watch the kids playing in the pool and then later ripping into the presents, once home. So, what about you? Are you able to go cold turkey from work while you're enjoying time away? Or do you accept the fact that both client and business expectations will not take a vacay even if you do? Repeat after me… Balance and Boundaries. These two words will keep you relaxed, productive, and sane over the holidays.
The Reality
A 2017 study conducted by the World Health Organization indicated that 1 out of 4 North American workers were dissatisfied with their current work situation. Of this number, nearly 75% of dissatisfied workers listed "workplace anxiety" as their chief complaint. It seems that many workers were, well, worked-up about unfinished assignments and unrealistic office expectations. Compounding the anxiety and struggle are business leaders who do not realize that anxious, overworked employees will not boost output. As you might expect, the WHO recommended that helping employees cultivate a work/home balance should become a greater priority for company HR and leadership. Notice the word BALANCE? It seems that key to reducing workplace anxiety, boosting workplace performance, and stoking the home fires relies on tending to both sides of the scale without letting one side crash to the floor.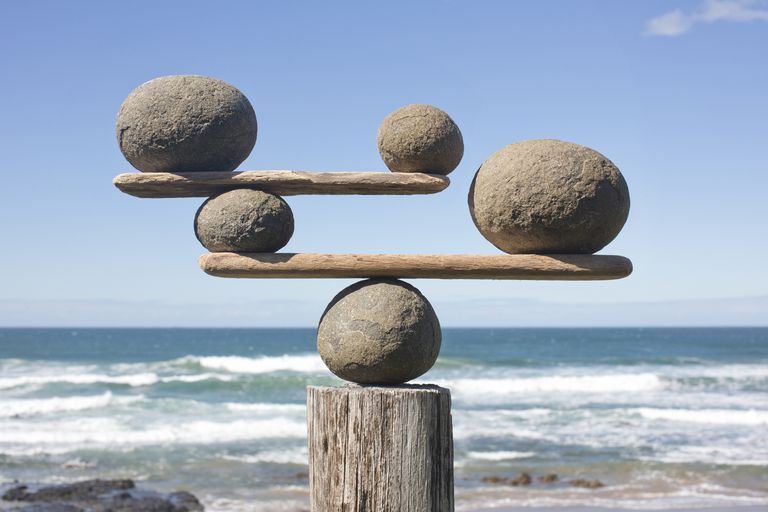 Balance, Boundaries and Compromise
We are a "connected" society. The rise of handheld devices and the Internet of Things (IoT) means that our work is now portable. Gone are the days of the in and out document boxes on our desktops. Today, all of our files, contacts, projects, and calendars are a link or an app away and easily accessible even as we're flying to our fun destinations. The truth? Unless you're working a 9 to 5 at the local fast-food dive, there's no walking away from the job when the closing whistle sounds. Our work moves fluidly from the office to the home and back to the office again. If you can accept the fact that there's no getting away from work unless you deep six your smartphone, then you can begin to create a work/life (or vacation) balance. Many ask me how I manage all that I'm engaged in…my answer is that it's about choice and compromise and about figuring out what balance looks like for YOU. It is also about setting boundaries (for example, I rarely take a meeting before 8am so I can work out in the morning and shower and change before heading into the office).
To get started, ask this simple question: Will taking the call or responding to the email reduce my stress now and also upon my return to the office? If your answer is YES, then take the call or respond to the email. Remember, the family benefits when your stress level is reduced. Note that balance is also dependent upon setting boundaries. If your client's or colleague's pressing concern is not all THAT pressing, let them know that you've received the request/email and will respond upon your return. Sometimes, just acknowledging that you are aware of the concern is all the client or team member needs to hear. In the alternative, if you respond to everything, you are communicating, "I am always available." Are you always available? Of course not.
Happy Holidays
The proverbial fire is stoked, the chestnuts are roasting, and I'm reaching for a glass of wine. It's time to connect with family, and some R and R. If you need me, leave me a message or shoot me an email. I'll let you know that I've received your message. I might even take care of your concern. Then again, I might not. Cheers!