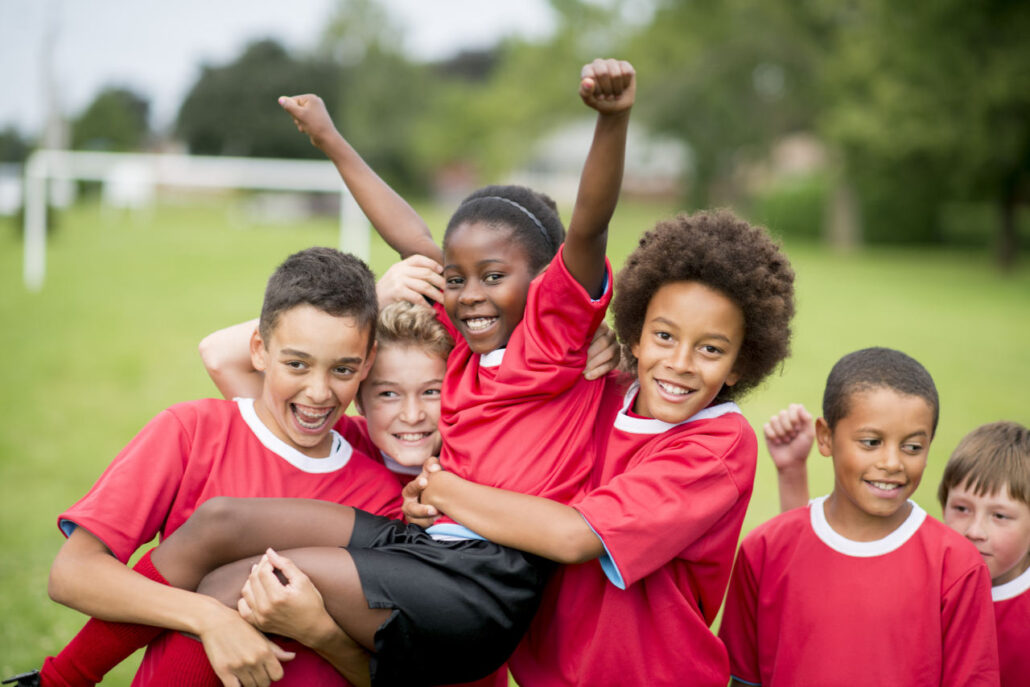 It's Always About Culture
In a two-year stretch from 2020-22, my town, Miami, hosted a Formula One Racing Grand Prix, a Super Bowl, and FIFA World Cup qualifiers. In 2026, Miami will be a host city for the FIFA World Cup. While I'm not a fanatic who frequents all the big athletic venues in my spare time – I'd prefer a steak and a nice glass of cabernet thank you very much – I do appreciate it when great sports and great business share some great synergy. In a town like Miami, teams and companies exchange a lot of wisdom about performance, leveling up skills, and building culture. Indeed, our culture runs deeper than lush beaches and warm weather.
Speaking of culture… Why do businesses love to consult with Sports Psychologists? Because their business is not sports. They're in the culture business. Culture makes or breaks every organization. So, what's culture? Culture Guru Dr. Jim Taylor says culture is "the expression of a team's values, attitudes, and goals about sports, competition, and relationships. Sports Psychologists like Taylor know that team culture is the best indicator of team success. A toxic culture that breeds infighting, low morale, and elevates individual successes over shared success can mitigate the potential of great talent and stifle future growth. On the other hand, a healthy culture – the kind that values goal-setting and shared suffering – will outperform its talent level and ensure growth is on the menu.
In business, we talk a lot about culture. We write a lot about culture too. But do we live our culture? Nope… At least that's what the data shows. Currently, it shows that most workers don't feel that their business' culture is a great fit for them. In fact, a 2022 Gallup Poll of US workers found that only 1 in 4 employees expressed feeling strongly connected to their culture, while only 1 in 3 felt strongly that they belonged at their organization. The reality is many of our so-called "great cultures" are toxic ones that spawn toxic workers. 2020 research showed that over 230 million Google pages focused on toxic coworkers. Why all the toxicity in our cultures? My hunch – backed by plenty of sports psychologists by the way – is that corporate incentives don't always align with corporate values. Despite all our talk about great culture, we elevate individuals over organizations, personal success over team performance.
It's been said that incentives drive behaviour and behaviour manifests culture. See the problem here? When we laud the output of our top performers above all else, regardless of how they reached the top, we communicate to our employees, "Our culture is really all about exceeding sales goals, growing our client business, and driving revenue at all costs." That's a dog-eat-dog paradigm. What if we turned it all around? What if became so crystal clear about what we aspire our organizations to be about that our identity and ethics informed our incentives? Could we celebrate the thoughtfulness of employees who consistently helped clients with vexing problems, not just those who signed million in client contracts last month? Could we honour the members of our teams who truly drive diverse and inclusive team or who do great things in the community, not just those who increased profit by 2% by driving unreasonable productivity targets from their teams? Could we base our retention models on creativity and diversity, not just tenure, politics, and dollars contributed to the corporate pot?
Many of us want to be on a great team, not just one that portrays itself as cohesive and noble while actually enabling toxicity and silos. We deserve better, don't we?
It's all about culture… thoughtful and safe culture that always elevates the "we" over the "me."