Diversity and inclusion have undergone significant evolution in the corporate world over the years. In the past, diversity efforts primarily focused on compliance with regulations and were often seen as a legal obligation
There are several definitions of transformational leadership, each more majestic than the previous. But in the simplest terms, we think of transformational leadership as a style of managing that inspires people and drives positive change in innovative and sometimes even profound ways.
Victoria Pelletier: Bringing Information & Opportunity Together.
In today's changing environmental landscape, business leaders recognize that sustainability is fundamental to remain competitive.
2020: Mentor of the Year Award Winner
WTC proudly acknowledges the contributions and leadership of women, men and organizations who champion diversity and opportunity for women in Canada's digital economy. Their annual award winners exemplify leadership excellence in Canada's innovation industries. They are the sparks of change who are putting words into action as we work together to close the gender gap.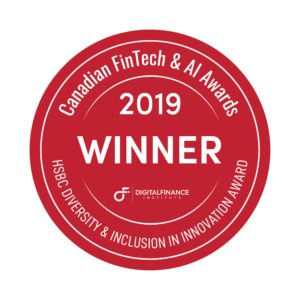 2019 HSBC Diversity & Inclusion Award Winner
This award is to recognize an organization, a company or a person who has demonstrated leadership in diversity and inclusion in Canada in the innovation space. The demonstration of diversity and inclusion must be measurable and transparent and constitute real support for inclusivity.
Panel Discussions and Interviews