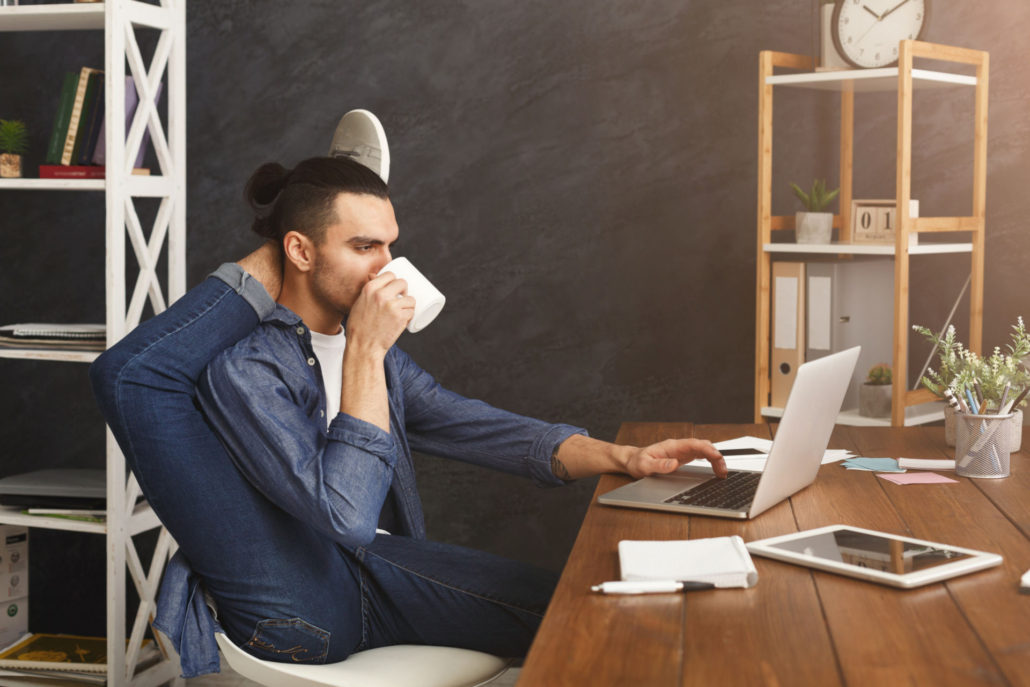 Have you ever noticed how the trendsetters from Silicon Valley all seem to have 10 copies of the same outfit in their closets? There's the blue jeans and black turtleneck look. The "preppy" khaki slacks and blue oxford look. Ah, and the Pearl Jam tee-shirt and whatever pants pass the smell test look. Psychologists tell us that those who elect to wear the same outfit to the job every day, often have so much going on in their brains that they simplify the wardrobe to reduce the mental clutter. While this makes sense, I don't think Zuckerberg is so busy that he only buys his "uniforms" at the big box store on the corner.
While a "uniform" isn't my thing (although I do wear black A LOT), I appreciate the attempt to manage all the clutter. Whether in high tech or on a trading floor down on Wall Street, successful entrepreneurs and business leaders are nimble by nature. And by nimble, I mean adaptable. Given the kinetic nature of business, successful leaders know how to manage the change and stay a step ahead. Nimbleness is not a function of the click rate in the brain, it's more about the leader's ability to interpret the market and business environment and adjust accordingly. Some of the techniques that have helped build nimbleness into my closet, I'll share here:
Know Yourself Well
Yes, you've heard this admonition a million times before. But, what are you doing about it? If you seek to be nimble in the office or over on the sales floor, you need to have a good understanding of what you "bring to the table." The goal is to get to a point in your career where you can list your strengths and weaknesses without breaking a sweat. If a situation doesn't come naturally and you have trouble coping with it, turn to your natural inclinations. If you're an extrovert who draws the strength and inspiration from talking to other people, no matter whether they're family members or total strangers, make sure you talk to them. If you're an introvert, spend some time alone to analyze the situation you are in and find a solution. If you're introverted extrovert or extroverted introvert, follow your intuition and do what you feel is right for you.
Stoke Your Curiosity
Nimble leaders never quench the thirst to learn something new. I'm not saying you need to enroll in another degree or certificate program, but you must read, challenge your assumptions, and engage in some opposition research too. Adaptable leaders listen to the other voices in the office and always pay attention to what competitors are saying and doing. These leaders also step beyond their comfort zones, exploring new technologies, innovative leadership styles, and simpler fare like novel phone apps that promote efficiency. If you are nimble, you are also discerning. Does this class, this opportunity, this software have any value to me? If the answer is "No," then your nimbleness means you adjust and move on to something else.
Challenge the Propensity to Procrastinate
Let's face it, we tend to delay the decisions that strike us as uncomfortable. From having performance conversations with colleagues to laying-off employees when market forces demand it, most of us would prefer tooth extraction to making the difficult "call." Unfortunately, procrastination can have a snowballing effect across the organization. A delayed decision by the trusted leader can diminish morale, reduce productivity, and hurt the organization's bottom line. Nimble leaders make tough decisions, discern the impacts of their decisions, and help their teams adjust to conditions beyond the point of decision. If you procrastinate, you're not leaving space for innovation and creativity.
Practicing and Empowering Creativity
You don't have to design and launch the next great software app to count yourself among the creative ones. Sometimes creativity is as simple as streamlining a process that saps your teams' time or offering a new service that brings more value to grateful clients. Nimble leaders are creative leaders; they also empower everyone on the team to practice creativity. The only thing better than a creative leader, is a creative leader eager to encourage and empower creative colleagues.
It's Not About the Wardrobe
I admit, I've got a lot of variety in my closet, and I'm not afraid to wear it to the office. I can be nimble without donning the black turtleneck and distressed jeans.
Perhaps nimbleness is not so much about managing clutter as it being open to opportunity, different viewpoints, and novel thinking. In the dynamic business environment of RIGHT NOW, nimbleness is not optional. Those unwilling to ride the waves of change will crash into the surf. Get to know yourself, if you haven't already, and do what you need to do to embrace the nimble leader in you.