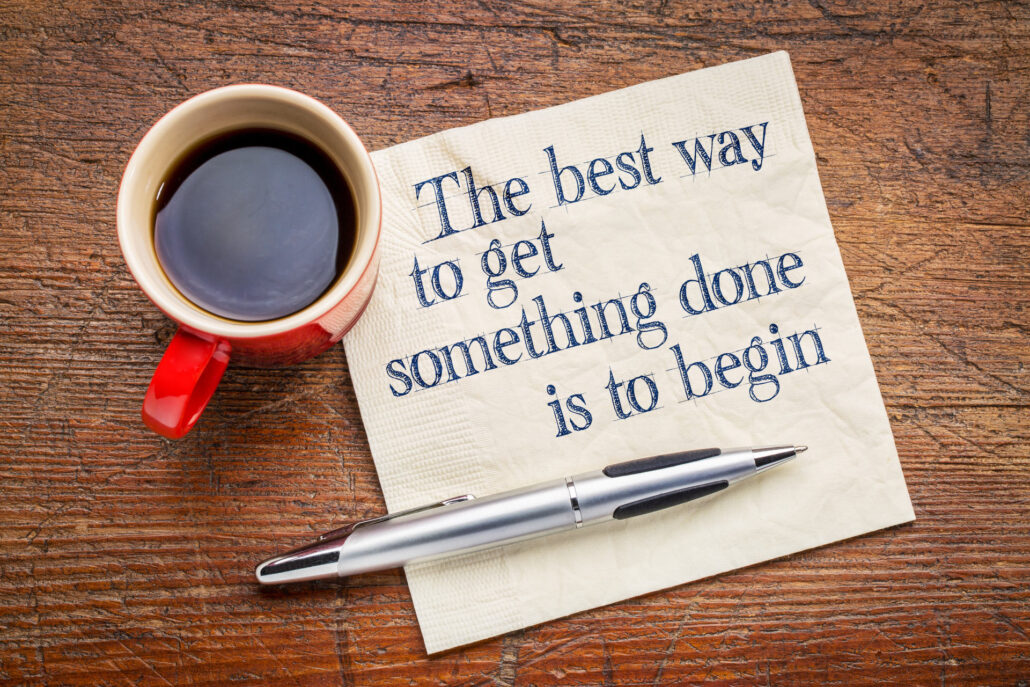 Say Goodbye to New Year's Resolutions!
Now, just over a week into the new year, I am seeing a sweeping tide of New Year's resolutions posted online, an avalanche of goals, plans, and good intentions. Making those resolutions has been a societal norm for eons, dating all the way back to ancient Babylon some 4,000 years ago. Of course, the Babylonians avowals were much different than the ones we make to ourselves today. Their goals were more about honoring their gods and their king, whereas today, we're all about personal enrichment. Were our ancestors good at following through with those resolutions? Maybe, maybe not. But one thing is certain—modern man is decidedly not. Only 8% of those resolutions will be kept, while most of them will dissipate into the ether, often before the end of January.
Why Most New Year's Resolutions Fail
So, why do we fail to keep those promises we've made to ourselves? The fact is, it's nearly impossible to divorce ourselves from old bad habits at the flick of a switch (or the drop of that ball). Change is hard. Getting to where we want to be in life, both personally and professionally, is much more of a marathon than a sprint. It takes time, determination, and sometimes, lots of trial and error. What's more, dumping those expectations on our shoulders all at once further lessens our chances of success. Individually, our resolutions may seem attainable, but when we try to tackle them collectively, they can become nearly insurmountable. Furthermore, many of us adopt an "all or nothing" mentality that subconsciously grants us permission to give up as soon as we falter in the slightest way.
Putting an End to an Archaic Custom
Perhaps the real question is: Why are we perpetually carrying on this archaic practice of making New Year's resolutions in the first place, especially when we already know we are likely to fail? Let's finally call it like it is—New Year's resolutions are nothing but a tool for procrastination and a safety net for excuses. It's time to drop this outdated, ineffectual custom and make a new resolution: Stop bundling all your personal goals together like an unwanted Christmas present destined to be forgotten at the back of your closet, and instead, weave those ambitions into the fabric of your daily life.
A Better Approach to Personal Enrichment
I don't make New Year's resolutions and frankly, neither should you. But don't get me wrong—I'm certainly not implying that you should give up on your goals. I'm merely suggesting that there's a much better approach to putting yourself on the path to a better, shinier, new-and-improved you. When I identify something in my life that I want to change for the better, I tackle it head-on. I act immediately. I set realistic goals for myself and I follow through. There's no room for procrastination and I refuse to make excuses for myself. Nor should you. Planning is great, but take care not to make it so bound by time constraints that you strangle your good intentions and set yourself up for failure. Assess what improvements you want to make in your life, not just as the holidays roll around, but throughout the year. Take action. Work on your goals one step at a time and monitor your progress. It's a strategy that has worked for the most innovative, most successful leaders of our time. It works for me, and it can work for you too.
Does everything coalesce as I envision? Absolutely not, but I also forgive myself for my transgressions and pivot when I find I need to. Success, both in business and in our personal lives, rarely comes all at once. It arrives in small increments. And that's exactly how we should approach our resolutions—step-by-step, as they arise, with determination and discipline.
So ask yourself: What would you like to improve about yourself today? Forget the "to-do" list and make it a "do-now" list. There's no time like the present to begin.