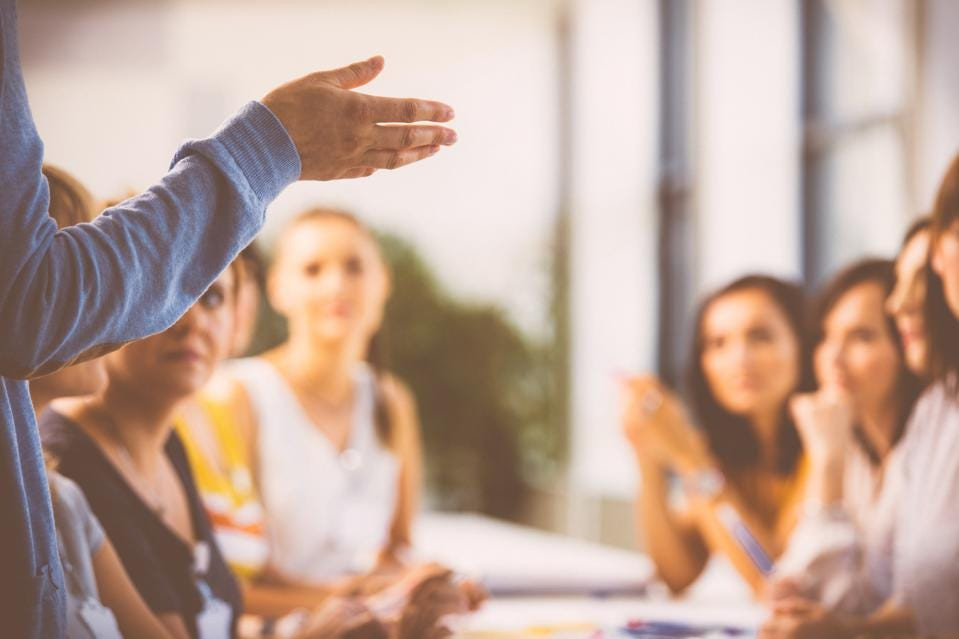 Speech, Silence, Blowback: Navigating Business And Politics
A 2021 article published in the Harvard Forum on Corporate Governance noted that "businesses are now viewed as more competent and ethical than both governments and the media."
This is a breathtaking development. In an age of profound distrust of the institutions our parents and grandparents turned to for inspiration, leadership and truth, more people look to our organizations—look to us—to set the tone on everything from environmental stewardship to diversity, equity and inclusion (DEI) endeavors. As the Harvard piece notes, consumers and employees alike are deeply attuned to various corporations' policies and practices, which inform decisions like what to buy and where to work.
As I share all of this, I can hear the whispers of some of my first mentors reminding me that getting too political can alienate half of your stakeholders. This thinking from a more old-school way of business points to the heart of the issue, doesn't it? How do our organizations balance our elevated positions in the public trust with our responsibility to focus on our mission, generate profit and continue to grow the business?
Compounding the challenge before us is the reality that the public often construes staying silent and saying nothing as a statement of an organization's position on the matters of the day. While I offer no surefire path that threads the needle of social responsibility and organizational viability, I can provide two timely pieces of advice: Pick your battles and give your employees space to pick theirs.
Damned if you do, damned if you don't.
In the aftermath of the contentious presidential election of 2020, many executives from leading American businesses signed the so-called "We Stand for Democracy" statement that appeared in both the New York Times and the Wall Street Journal.
The statement showed that U.S. businesses, like U.S. citizens, remained concerned about voting rights and election integrity. However, a sizable number of prominent CEOs viewed the statement as a political tinderbox and refrained from affixing their signatures. Many of their names appeared in a follow-up piece entitled "The CEOs Who Didn't Sign a Big Defense of Voting." In this instance, saying nothing created at least as much backlash as delving into the election blowback.
Thomas Cole and Sidney Austin, coauthors of the Harvard piece, note how stances on political issues can create more pushback than even social or environmental issues. Cole and Austin also point out that almost everything is politicized in the current environment. Indeed, areas of social responsibility that were once safe for organizational commentary a generation ago may be too hot to touch these days. Hence, my advice to pick your battles.
When a CEO, board member or other organizational leaders—like you—believe that they must publicly address an issue of societal importance, it is imperative to have conversations with other leaders and stakeholders before penning the letter to the editor or booking the interview with a news outlet. Questions to ask in the exploratory conversation include:
1. Is the issue at stake connected with our mission, vision and corporate identity?
2. Is silence an option?
3. How will our input or commentary impact our bottom line?
4. Can we align ourselves with a group of organizations and speak as one?
5. Will we unequivocally support our designated spokesperson should there be blowback?
6. Is the issue so important that we must speak regardless of the cost?
Remember, building consensus within the organization before speaking publicly is crucial. I know a lot of great leaders who became organizational scapegoats when they spoke extemporaneously about a divisive topic only to find their board did not have their backs. Also, assume everything is politicized.
Give the team space to speak and act.
While organizational leaders pick their battles in conversation with other leaders, the gifted people working within the organization also deserve space to speak and act on behalf of issues that matter to them. Further, workers want to work for organizations they are proud of and that align with their values. What does this mean for our organizational leaders? Stifle the speech of your employees at your own risk.
That said, guardrails must exist that keep the speech of one activist employee from diminishing the personhood of another. One of the most effective ways an organization can safeguard employee activism while keeping the larger team safe is to ensure a robust DEI program is in place. In a 2020 publication on workforce predictions, Kronos Human Resources advocated for "more formalized diversity, equity and inclusion strategies" that meanwhile establish "guidelines and ground rules for discourse and behavior." Strong DEI shows your employees that activism is permitted so long as it does not hurt members of the team or the larger organization.
Navigation In Divisive Times
The evidence shows that the public looks to us for far more than the products we produce and the services we offer. Because much of the public holds our organizations in higher esteem than even the government and media, we have a responsibility to do our work well while lending our voices to the causes and issues that matter to the people we serve. While this is no easy task, conversation, flexibility and an emphasis on DEI can help us navigate challenging times with integrity.