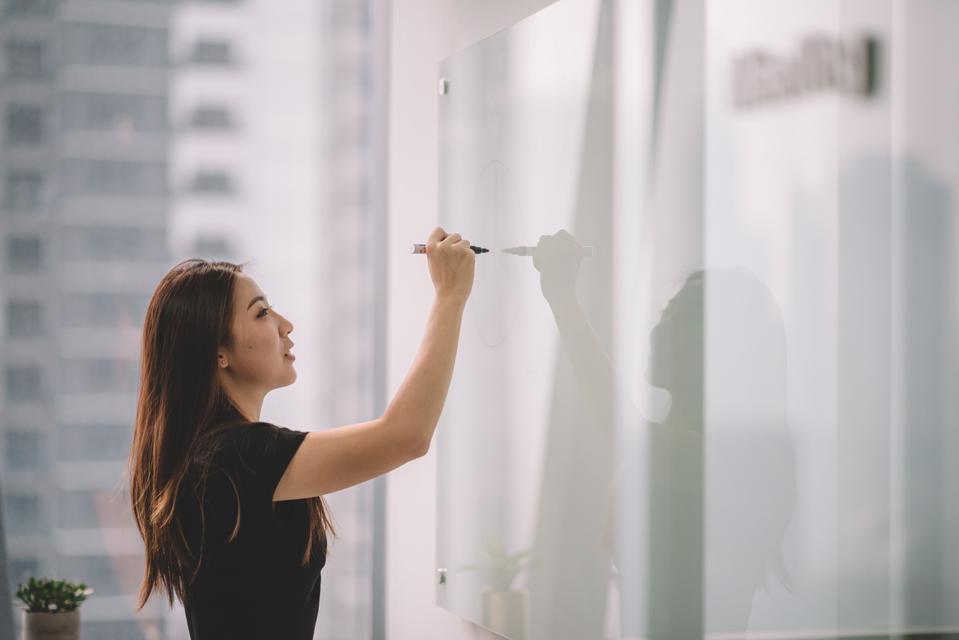 Three Steps To Develop A Winning Personal Brand
A few months before the pandemic disrupted our priorities and patterns of living, the New Yorker lauded a new product "here to save America." Before you hurt your brain trying to remember the noteworthy technologies that were introduced to the marketplace pre-Covid-19, chew on this clue: The New Yorker was referring to a sandwich. A chicken sandwich.
In August 2019, Popeyes Louisiana Kitchen launched the first volley in what would be later dubbed "the Chicken Sandwich Wars." You may never eat a Popeyes chicken sandwich, but you know that chicken sandwiches are "a thing" these days because of Popeyes' "fowl" conflict with its rivals in the fast-food industry. Ashwin Rodrigues of Vice recently called the Chicken Sandwich Wars "a branding exercise gone terribly right."
How often do you think about your brand? Not your organization's brand, but your personal brand? In this uber-connected, uber-tech world, you must present a distinctive and unique personal brand to your audience if you want to influence and achieve your goals. A strong brand communicates not just your expertise, but your unique value and differentiation against others in your industry.
Brand Statement
The best step to take in the cultivation of your personal brand is to develop a strong brand statement. Think of the proverbial elevator pitch: In the 140-character world, a strong statement is a succinct statement. Some brands are recognizable through a symbol or logo alone. Think about Nike's "swoosh." A grant writer I know brands herself as a "wordsmith, problem solver, sage." Without even realizing she writes grants for nonprofits, you recognize her talent and expertise because of a strong branding statement. The key is crafting a statement that communicates not just your expertise, but why people want to engage with you.
Develop Your Brand
While personal brand development is continuous and ever-evolving, you must begin marketing your brand the moment you craft and articulate your pitch. Developing and marketing your personal brand is more than a great professional profile picture — it's about building a solid brand foundation that outlines not just your expertise and experience, but also what you're passionate about, what makes you different and what you want to be known for.
Once it's developed, you need to engage in activities to build brand awareness — blogging, vlogging, public speaking, networking and social media saturation to develop your brand. Pay special attention to the word saturation. You may know that you are one of the best rising software developers on the planet, but no one else will know unless you get your name and expertise out into the spaces occupied by your target audience. Brand development takes time and effort, but it's necessary work and something you should consider as a core element of your job and your career development.
Monitor, Evaluate And Adjust
The more your brand is marketed, the more you open yourself to reviews and feedback. Monitor the feedback that you receive from your audience. If the commentary is positive, leverage it to deepen your brand awareness. If you hear constructive feedback, evaluate to determine if it is fueled by envy or a legitimate opportunity to improve. While none of us likes to encounter negative press, it may provide incentive to tweak your messaging and sharpen your image. Never forget that personal branding is about reaching your professional goals, not getting intermittent "hits" of affirmation.
I'm Not Eating The Sandwich
I'm not a chicken sandwich fan, but apparently millions of Americans are gobbling them up at Popeyes and have done so on multiple occasions. Millions more will pull up to the drive-through for one for the first time before 2021 is over. That is terrific branding.
How is your branding game? You already have impeccable skills and the drive to succeed. Now, you just need to let your audience know why they need you on speed dial.