Victoria's
Signature
Keynotes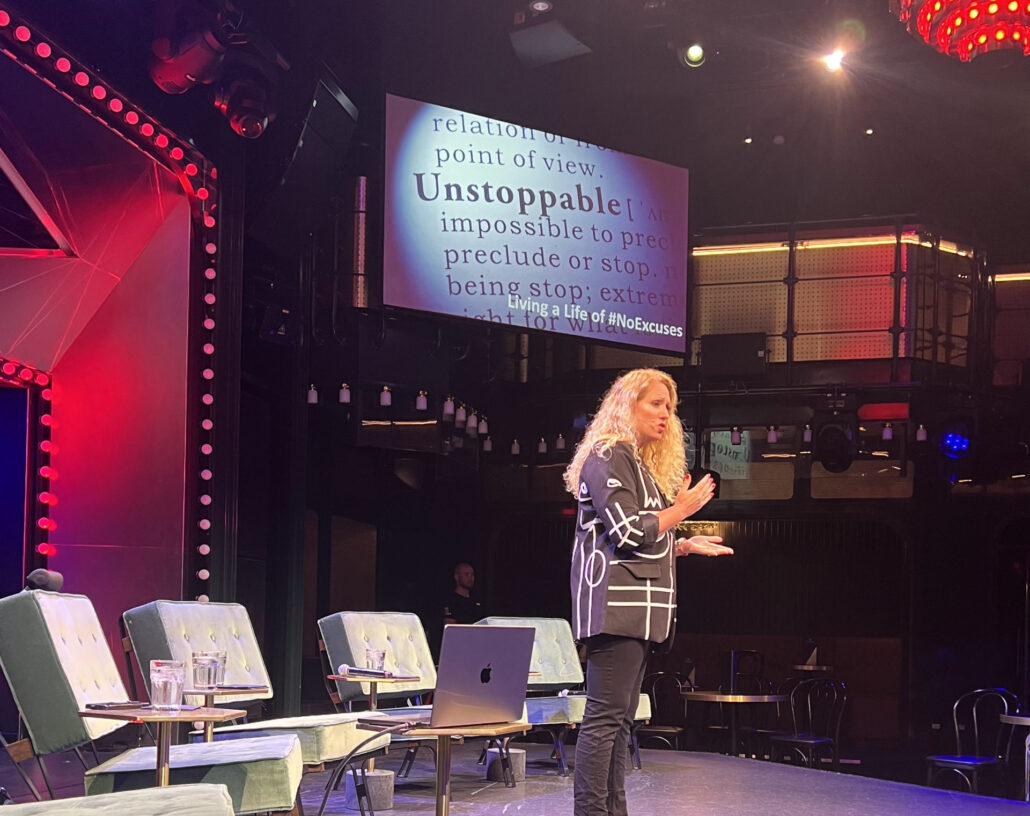 Unstoppable: Curating a Life of #NoExcuses
Victoria will share her personal and professional journey of overcoming extreme adversity including childhood abuse and trauma to live a life with a #NoExcuses philosophy, becoming a successful Corporate Executive by age 24, an author and Brand & Networking Champion.
Take Aways: Highly motivational/inspirational. Actionable insight and lessons for personal and professional growth.
Ideal for: Audiences of all backgrounds and experience level. Most frequently the preferred keynote for events with Business Leaders, Entrepreneurs, Women's Empowerment and Motivational and Personal Development Conferences/Events.
Accelerating Your Career Through Personal Brand and Strategic Networking
Accelerate your career, and your success, through authentic, yet carefully curated Personal Branding and strategic networking and community building. Victoria will share personal anecdotes and provide actionable steps on how to craft a brand, develop and maintain a network, and leverage that network for true success.

Take Aways: Understanding the key elements of a strong authentic personal brand and the power of community building aka networking

Ideal for: Any client facing corporate audience (sales, client management, marketing), early professionals, front-line and mid level management.
The Future of Work = NOW; Empowered Employees & Human-Centred Leadership
The Future of Work is not something that WILL come, it is here; and it's not about WHERE works gets done, but WHY and for WHOM. Employees are empowered and looking to work for companies and leaders aligned to their purpose and values and this requires a very different type of leader. In this talk, Victoria will explore the data, expectations and the opportunities to transform the workforce.
Take Aways: Actionable insight and recommendations to transform the workforce forever.
Ideal for: Business Leaders of all levels, HR professionals, technology and transformation leaders
Diversity, Equity & Inclusion – A Culture of Strategic Intentionality

Companies talk the talk of Diversity, Equity & Inclusion, but fail to create environments where DE&I is an integral part of the organizational culture. This keynote focuses on strategies that help organizations create a genuine, high-performing DE&I culture. Victoria also explores unconscious bias, ways to address and educate employees, as well as technology that assists in Talent Acquisition/Recruitment using a variety of innovative solutions. Victoria also shares her personal story as the youngest executive in the room, at 24 years old, LGBT and only woman at the corporate table.

Take Aways: Actionable steps on how to develop DE&I strategies and tactics to move the needle, moving the conversation from talk, to measurable action.

Ideal for: Business and HR leaders/professionals, as well as senior management.
"Victoria is a prolific speaker, whose personal story carries so much strength, that she leaves her audience breathless and wanting more."
"Victoria has been a popular speaker at our events because she is a master networker and has the ability to explain how she is able to accomplish or overcome adversity."
"Victoria's professional journey and accomplishments are impressive, and her personal story is truly inspirational."
"As a professional host/MC, entrepreneur, podcaster and investor, I get to work with and hear a lot of speakers. Victoria is most definitely a cut above. And her speech matters. It inspires everyone to recognise and own their personal journeys and pathways. It instills a sense of personal and collective pride in owning our individual talents. And it truly teaches us the meaning of resilience. You can hear a pin drop as the audience hangs on her every word. And then the energy shifts as she generously fielded the many questions from the floor - ranging from professional and personal career development, her own story of resilience to concerns about 'can we have it all'. Oh and over cocktails, you couldn't get close as she took the time with delegates, all keen to ask just one more question and everyone came away buzzing, inspired and curious for more. "
Let Victoria make your next event #Unstoppable
Victoria's wide range of keynote topics are ideal for any organization, or event, that will benefit from inspiration, and motivation.