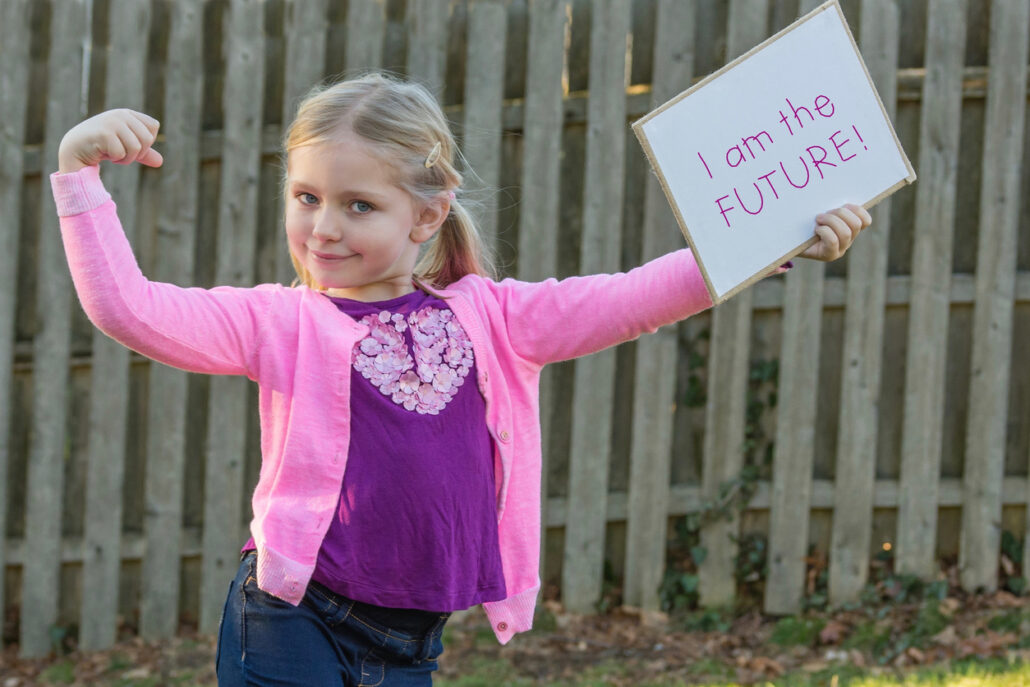 A Vision for Women's History Month
Women's History Month 2021 arrives with a remarkable milestone to commemorate after a year of global hardship and concern. Back on January 20, Senator Kamala Devi Harris of California was sworn-in as the 49th Vice President of the United States. Regardless of one's political persuasion, there's no way to overstate the significance of the moment. After 245 years of its continuous existence, the "land of the free" finally demonstrated that it could move beyond the patriarchy that dominated its governance since the ink dried on the Declaration of Independence. While Harris is less than two months into her new job, she is already receiving high praise for her ability to corral congress in support of Covid relief legislation. Along with her Republican counterpart, former US Ambassador to the United Nations Niki Haley of South Carolina, Harris headlines a growing cadre of women on the "shortlist" for future presidencies. Does Vice President Harris' election to high office signal that women have finally arrived at a place of equality with their male counterparts? No. In fact, equality is still an aspirational state for women in the Western democracies and corporations alike. However, the Harris Vice Presidency does affirm what the wisest among us always knew: Strong women don't need to look to strong men as benchmarks of success. As Marilyn Monroe famously said, "Women who seek to be equal to men lack ambition."
Competence to Confidence
As we celebrate the leadership of Vice President Harris and look beyond Women's History Month 2021, let's note several emerging trends that mark the contours of future conversation about women in leadership. For starters, there is a noticeable shift in the conversation from competence to confidence. In the past, women were trying to catch-up with the academic and contextual experiences of their male counterparts. With the pursuit of experience and competence as the defining goal of the movement for women in leadership, success was measured by upticks in the number of women enrolled in MBA programs, the number of businesswomen being recruited to work as mid-level managers in Fortune 500 firms, or some other stack ranking category. Today, however, confidence is the operative word. Women serve as CEOs, senior leadership, and board members of massive, multinational corporations. Now, more than ever, these women who lead must encourage, inspire, and mentor their colleagues to serve with confidence. Competence is not the sole defining criteria of the era.
Beyond Crisis
Many women in leadership led their organizations through the height of the pandemic and will now help their teams move into the "new normal". As we all know from anecdotal and objective evidence, women are superbly equipped to lead in times of crisis. I suspect many of our future conversations about leadership will look at the tactics women used to triage their organizations when the crisis began and the shifts they managed as the challenges mounted. A related discussion might center on the various ways women in leadership supported families and nourished selfcare while guiding their organizations through closings, remote work, supply chain disruptions, and all the other downward pressure on organizations in a pandemic. Deft crisis management, after all, speaks to high levels of competence and confidence.
Onward
In my lifetime, if not in this decade, a woman will be sworn-in as President of the United States. While this will be the crowning achievement in the movement our foremothers launched on behalf of every woman called to lead, let's not forget to mark how far we've already come. Women are confident and exquisitely able to lead us through high seas and stinging winds. Our opportunity in this post-gender role world that is slowly rising from eons of patriarchy, is to make sure that we tell our stories and lessons of leadership to the gifted women who will succeed us and accomplish even more.